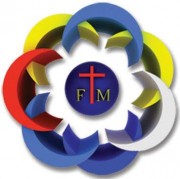 The Misericordia di Pontassieve with other sisters formed a consortium called SERMIS, which deals with health training for its volunteers and individuals who request it.
Sermis is a consortium of some Misericordie who, since 2012, they wanted to share their resources primarily in education, to meet the needs of continuous updating of its volunteers. The experience accumulated over a decade of work within the individual associations has meant that the Consortium has had the opportunity, once formed, to cope even in training requests submitted by different entities or individuals who have made use of capacity to cope with the first aid and to train volunteers intended for dispensing emergency, in areas other than ambulance.
Over time, therefore Sermis has given an organization to be able to provide many types of courses namely:
– BLSD both lay people in health care through collaboration with IRC
– First Aid as required by Decree Law 81 in the field of safety in the workplace with first aid courses for both companies of category A, and Type B and C to medium-low risk
Entering the specific safety in the workplace, Sermis organization has given authority to provide the full range of training required by the regulations now recital then
– Training for fire teams for facilities with both low and medium risk
– Courses information for specific personnel for the various types of work
– Courses for RLS
With the collaboration of qualified personnel present inside the Associations belonging to the Sermis you can now get assistance in the drafting of the Risk Assessment Document, Emergency Plans as well as services such as health Health Surveillance of workers considered to be at risk include supply the Company Doctor and management of any instrumental tests or specialist consultations that might be deemed necessary.
The Consortium is also available for management "packet" of the whole issue of safety in the workplace with the drafting and continuous updating, where necessary, of all documentation required in addition to the management of all the necessary training and, not Finally, the Health Surveillance for a service that will take charge entirely a problem that often the employer fails to follow through with the necessary continuity in light of the ongoing regulatory adjustments involved.
In an effort to improve the services provided, Sermis is ending the path of accreditation required by the Region of Tuscany to become Training Agency. This target is considered reasonably accessible within a few months to complete a growth path started in the individual associations to strengthen within the Consortium
For any information please contact the following contacts:
MISERICORDIA DI PONTASSIEVE – Tel. 055-836.82.22 mail: info@misericordiapontassieve.org
SERMIS – Via Chiantigiana, 26-50126 FLORENCE – Tel. 055 2678187 email:info@sermis.it
Our
Services
La Misericordia di Pontassieve è lieta di presentare i servizi offerti alla popolazione, grazie alle offerte che ci permettono di migliorare le attività dei vari settori di intervento: SERVIZI SANITARI   SERVIZI SOCIALI
Read More